Room types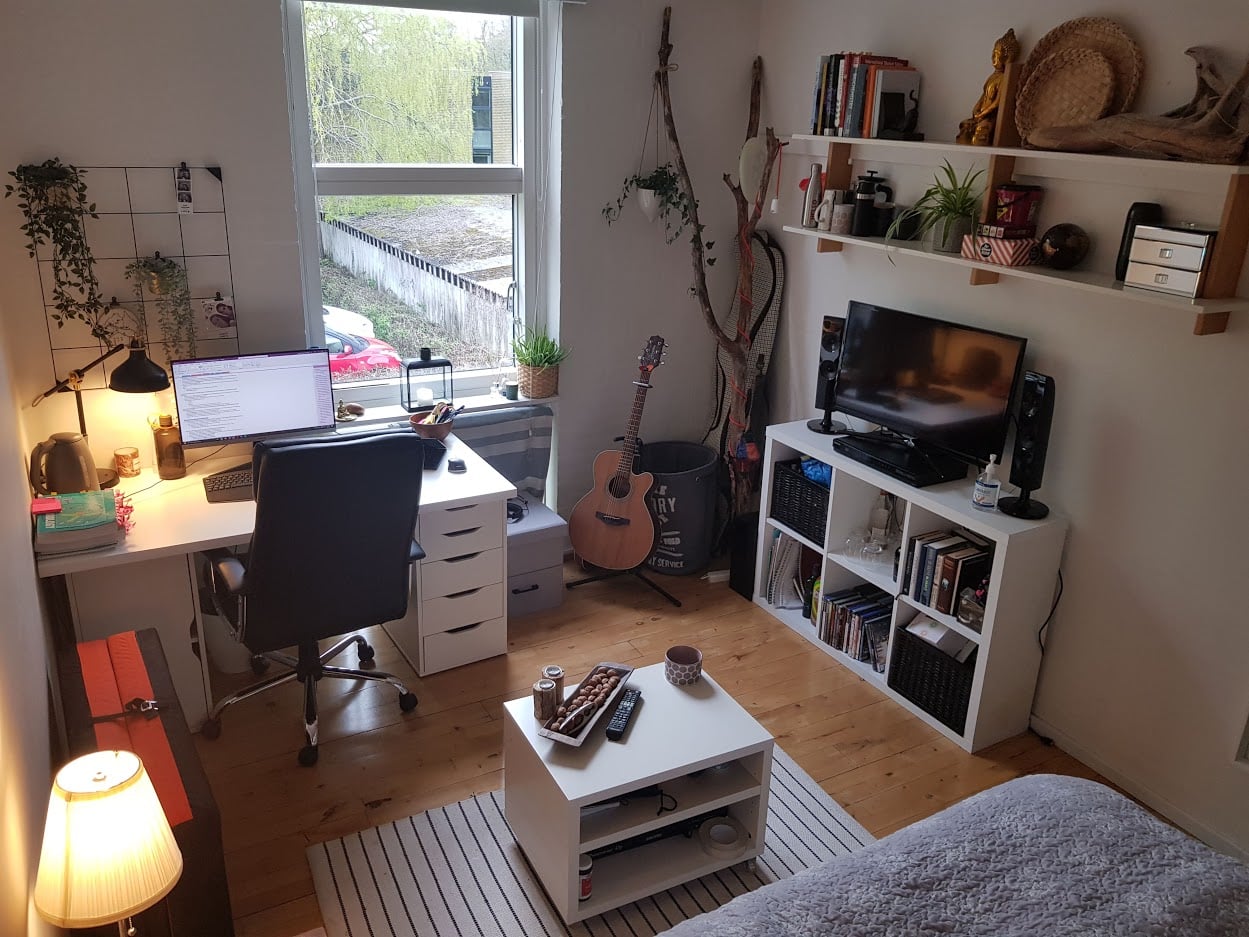 A regular room is around 12 m2 (4×3 m.) plus a small hall and a bathroom (each around 2 m2 (1×2 m.)).
All rooms have private toilet and shower cabinet. Moreover there is a big closet in the hall (wherein you may have a hanger rod and built-in drawers).
All residents living in the common corridor have access to two large common kitchens, each shared by 13 persons.
All rooms have insulating glass installed and modern electrical installation after restoration in 2004 and in 2010.
Big rooms
The big rooms is 16 m2 (4×4 m.) plus a bigger hall (ca. 4 m2 (2×2 m.)) and a bathroom (ca. 2 m2) . These rooms are normally rented out according to an internal waiting list. However, it is possible that they are offered through KAB.
Lejligheder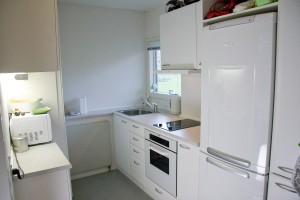 An apartment at the Nybrogård Dormitory consists of two regular rooms of 12 m2 (4×3 m.) plus kitchen, hall and bathroom.
All apartments contain:
Private kitchen with two hotplates, oven and refrigerator.
Access to the ovens in the common kitchens.
Private toilet and shower cabinet.
Large cupboard in the hall.
Private phone socket and 8-digit phone number (0045).
Antenna socket with up to 22 channels.**
Connection to internet.**
**) Read more under 'for residents' under 'facilities'
Herunder, kan vejledende plantegninger ses. Der bør tages forbehold for at lejemålene kan være spejlet.
.