Canoe Club
The club and its rules
The canoe and kayak club owns 8 canoes and 8 kayaks. We are currently looking into buying a few stand up paddle boards. A description of our boats can be found here: LINK
The equipment of the club is mostly used in the summertime but it's allowed to use it all around the year – unless there is ice on the lakes. In the winter period, it is recommended to take a trip up the "Mill River" to Frederiksdal – it's super pretty! From September 1st to May 1st, the lake ferry doesn't sail which means that the waters are crystal clear.
Once in a while you may be able to see fish tans in the sun, a kingfisher or maybe even a deer swimming across the river.
Life vests have to be worn between October 1st and May 1st, but it is encouraged to wear them all year. It is possible to get fines if you don't bring the vests in the canoes/kayaks.
From April 15th to May 15th, it is the birds' nesting season which means that it isn't allowed to deboard on the islands in Bagsværd and Lyngby lakes.
The club is run by volunteers and spends about 10,000 kr. each year on equipment and reparations. Most of the money is spent on reparations.
It is not allowed to borrow a canoe/kayak that has not been booked!
You can read more about the nature in our area on the homepage of Lyngby canoe club: https://www.lyngby-kanoklub.dk/hvor-maa-man-ro
Treat our equipment nicely so it doensn't break. We'd much rather spend money on new equipment than reparations.
If you see an ydamages or notice anything missing please note it on the list in the club cellar in LM or write an email to the club:
If you have any other questions, please send a mail to
Becoming a member
It is free to become a member of the NYK canoe and kayak club. It only requires two things:
Hand-in of signature: Go to the office of Lars Kaj and sign a slip of paper. This will be sent to the chair person of the club who within a week or two will provide access to the online booking system. (updated 2022).
Participation of introductory course: Keep an eye on the Facebook page where there will be posted introductory courses in handling of the boats and our equipment. The courses are held approx. twice a month in the summer and once a month in the winter.
Do you own your own canoe/kayak?
If you own you own boat and would like to store it in our storage racks, please contact about your boat. You will then be contacted about the possibilities.
Important info: There is limited space for private vessels. Private vessels need to be registered. The Chairman of the Canoe – and Kayak Club can do this for you. If they are not registered, they will be removed!
The Facebook group:
There's a private Facebook group "Nybrogaard Kano og Kajak Klub", where you can find information or ask questions. Here we update on what's going on in the club. We strongly recommend you to become part of this club. Scan the following QR code and you will be lead directly to the Facebook page.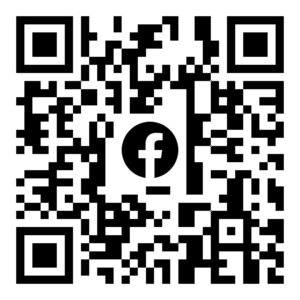 For creating a reservation you need to be a member of the Canoe and Kayak Club. Janitor, Lars Kaj, is able to make you a member and then you have to participate in an introductory course – see the facebook group for more information . Are you already a member, it is possible to reserve through the booking system with you resident login (upper right corner of the homepage). This is the same user and password you use when connecting to K-Net.
When you are logged in, it is possible to create a booking in the left side of the homepage
NB.: You are only allowed to reserve 4 canoes and kayak per member/day.